A mother of five is has died after saving her children from a terrible house fire in Russia.
The fire was said to have started late at night on Wednesday when the family was asleep in the city of Yakutsk, Russia.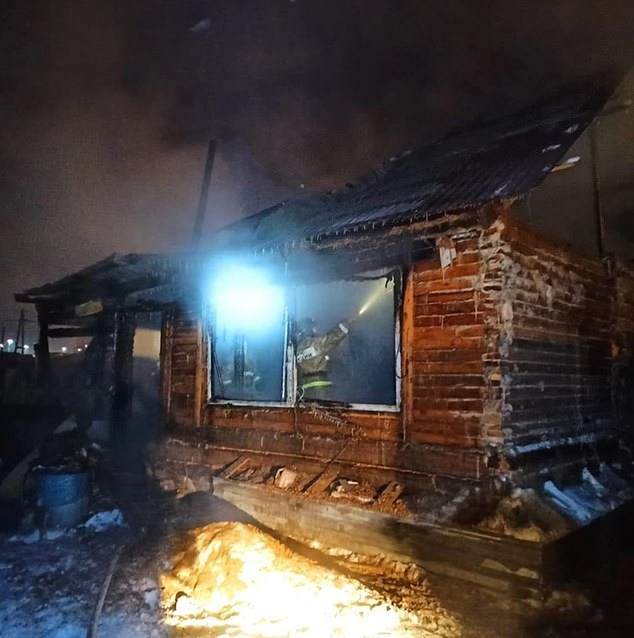 Gulnara Kostelnyuk who is 31 years old was killed in the fire after the burning ceiling fell on top of her.
Her body was said to have been found by a crew of firefighters, who were called to the scene by the neighbors.
One of the children has been admitted to the intensive care unit with burns and carbon monoxide poisoning. Doctors says her condition is not so bad.
The other children, two boys, and a girl got injuries on their faces and limbs.
Gulnara's husband Aleksey Kostelnyuk was at work when the fire started.
He says his wife has been the one taking care of their children. And does not know how he will handle the children without her.
The victim's older sister Anastasia said her mother called her at about 4 am to inform her that Gulnara was gone.
We told the younger kids that she is in hospital. We do not want to traumatise them. She continued.
The older boy is still in a state of shock. His mother died in front of him. He has refused to speak and does everything automatically.
Next week he goes to see a psychologist.
The relatives say Gulnara will be buried on Saturday, November 28th, 2020.