I did not understand the saying; every disappointment is a blessing until my fiance broke up with me three weeks to our wedding.
I always hear people say; Every disappointment is a blessing.
I never understood that statement until it happened to me.
I had gone to the supermarket to buy a few things for my family when someone tapped me from behind. I turned immediately and saw him.
He was looking very old and unkempt. It has been eight years since I last saw him. Oh my God!!! Godwin! What are you doing here? How are you? The questions came at once. He just stood there looking at me without saying a word. How is your family? As I asked the questions, I was looking around to see if his wife will show up.
I think he noticed it and said to me she did not come with me.
I looked at him, pretending not to know what he was talking about What? I said she did not come with me. Is she not the one you are looking for?
I was quiet. Then he spoke again, this time with tears in his eyes. I lost her last year.
Oh my! I am so sorry for your loss. What happened? He ignored my question and then knelt and started asking me to forgive him.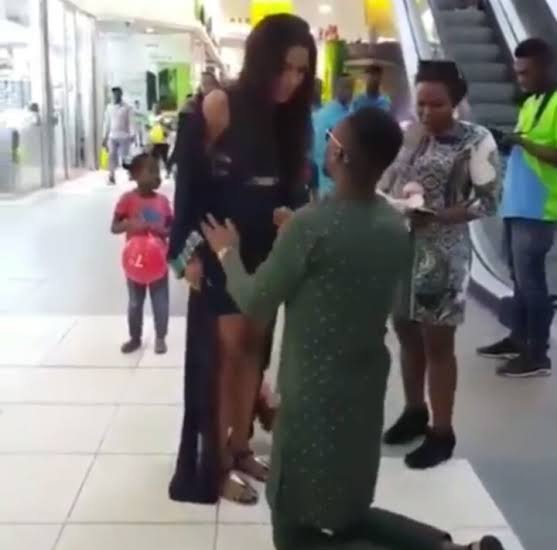 I was so embarrassed because, at this time, people were now looking at us. What are you doing? You are embarrassing me. Please stop embarrassing me and stand up. He said that he would not stand up until I forgave him. I told him that I forgave him a long time ago that he should stand up.
So I gave him some monies, hurried to where my car was parked, and drove off.
I met Godwin at the NYSC orientation camp. After our youth service, he got a job in a food and beverage company.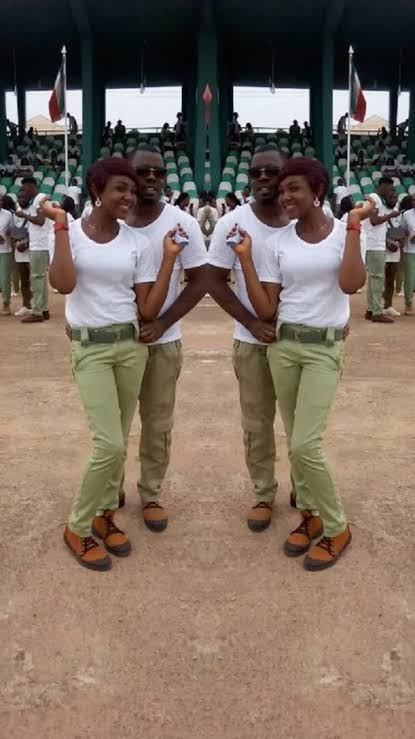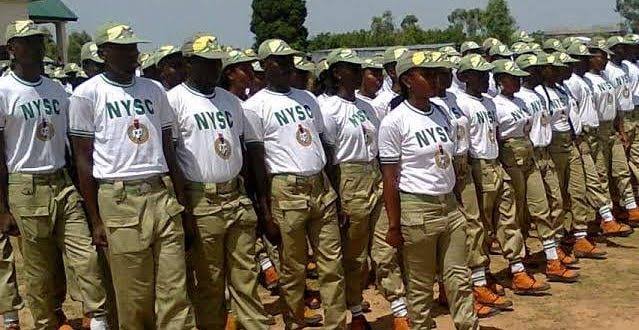 His salary was good. So within the space of six months, he bought a car and rented a decent apartment. So he asked me to marry him, I agreed and then we started planning our wedding.
Three weeks to the wedding, he said that he was no longer interested. My parents tried to find out why, but he told them that he just realized that I was not good enough for him.
I laughed, knelt, and gave God thanks.
Two years after, my real husband came. We courted for just six months, and we got married. And life has been good. He is the best thing that has happened to me in my entire life. Sometimes I can not help but wonder what life would have been like without him. He treats me like a Queen. He treats me even better than the way Godwin treated me when we were together. Every day I thank God that I did not marry Godwin. Now I understand why God did not allow me to marry him. Maybe I would have been the dead one by now.
Now I understand why they say every disappointment is a blessing. Godwin disappointed me three weeks to our wedding. But God, who sees the heart of man, in his act of love showed me mercy. So when the person you are supposed to get married to disappoints you, instead of crying your heart out, give God thanks. He might just be trying to save you from some form of trouble in the future. It may not be marriage disappointment. It could be something else, job loss, betrayal from a family member, and so on.
Those of us who study the bible and have read the story of how Joseph's brothers betrayed him can relate. Joseph's brothers betrayed him by selling him off as a slave because they wanted to kill his dreams. Little did they know that the betrayal was going to land him in the king's palace. And he would be made the prime minister of Egypt. The second in command after Pharaoh.
Now I truly understand that God allowed what happened because he loves and cares for me. Who knows what would have happened to me if I had married Godwin. When God allows some disappointment to come our way, it is not because he hates us. It is because he loves us. And maybe trying to save us from the trouble that may occur in the future.
Everything that happens to us, which the people of the world may see as bad happens for our good.
The bible says that all things work for good that loves God. To them that are called, according to his purpose. God never forsakes those who love him sincerely, for he says: I will not leave nor forsake you.
The bible says that David was that man after God's heart, yet he allowed him to fight many battles. Abraham was God's friend, but he did not give him a child for so many years. The job was an upright man, but God allowed the devil to torment the hell out of him. It was God who even reminded the devil about him.
God says in Hebrews 12:3 – 11
3. Consider him who endured from sinners such hostility against himself, so that you may not grow weary or fainthearted.
4. In your struggle against sin, you have not yet resisted to the point of shedding your blood.
5. And have you forgotten the exhortation that addresses you as sons? My son, do not regard lightly the discipline of the Lord, nor be weary when reproved by him.
6. For the Lord disciplines the one he loves and chastises every son whom he receives.
7. It is for discipline that you have to endure. God is treating you as sons. For what son is there whom his father does not discipline?
8. If you are left without discipline, in which all have participated, then you are illegitimate children and not sons.
9. Besides this, we have had earthly fathers who disciplined us, and we respected them. Shall we not much more be subject to the father of spirits and live?
10. For they disciplined us for a short time as it seemed best to them, but he disciplines us for our good, that we may share his holiness.
11. For the moment, all discipline seems painful rather than pleasant, but later it yields the peaceful fruit of righteousness to those who have been trained by it.
So when you are going through tough times, heartbreaks, facing disappointments, and so on as a Christian, it is not because God hates you. It is because he loves you.
In the school where I teach, whenever my students failed my test, I always flog them. And I tell them that the reason why I flog them is not that I hate them. It is because I love them, and I want them to do better.
God says in his word if you love me, you will keep my commandment. So true love for God means to keep His Commandments. Do you have a love for God?
kIndly leave a comment in the comment section below. And do not forget to follow, like, and share with your friends on social media using the share button. You can also visit our site on www.youthwinconnect.com